Employee Benefit Programs
Many private and governmental employers offer adoption assistance and benefits. These might include financial reimbursement, paid and unpaid leave and resource and referral services. Please inquire with your Human Resources or benefits department.
Family Medical Leave Act
After you adopt, what about job security while staying home with your new child? The Family Medical Leave Act may provide the benefits you need. The Family Medical Leave Act (FMLA) of 1993 is a federal law that requires employers of more than 50 workers to give full-time employees up to 12 weeks of unpaid leave for the birth or adoption of a child. One must have been employed for at least 12 months and worked at least 1250 hours during the previous 12 months. Your employer may have more generous benefits, but this offers minimum protection.
PayPal
An Internet service that allows you to pay for adoption expenses and fees with your credit card.
Link: PayPal
Adoption Tax Credits
The IRS released Revenue Procedure 2019-44 (a link is here: https://www.irs.gov/pub/irs-drop/rp-19-44.pdf ) listing the Adoption Tax Credit adjusted numbers for 2020. The maximum amount allowed is set at $14,300 per child for 2020 (it was $14,080 in 2019). The tax credit starts to phase out for families with modified adjusted gross income in excess of $214,520, and is completely phased out for families with modified adjusted gross income of $254,520 or more.
Lifesong International
Lifesong for Orphans helps Christian families remove the financial roadblock to adoption by offering matching grants, which encourage the adopting couple's church family to financially and prayerfully support the adoption. It also offers interest-free loans.
Link: Lifesong International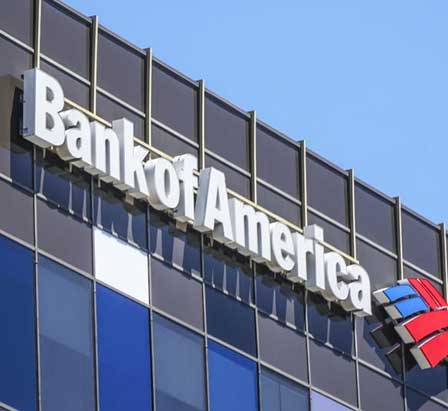 Bank Of America
Keith McKinnon, Loan Officer, and Bank of America may be able to help you finance your adoption. For more information call (813) 367-5669 or email: [email protected]
Sacred Selections
Sacred Selections mission is to financially assist Christian couples whose hearts and homes are open to loving and raising a child in the nurture and admonition of the Lord. Sacred Selections is committed to providing the financial means of bringing together the need for and the longing to give love, through the process of adoption. For more information call (916) 770- 0336 or visit the website at the link above.
Link: Sacred Selections
Americas Christian CU
ACCU provides financial solutions to individuals and ministries that empower them to reach their financial goals while expanding God's Kingdom. Every dollar entrusted to ACCU gets reinvested to build churches, fund ministry, and serve members. Find out how banking with ACCU supports ministry.
Link: Americas Christian CU
AdoptTogether "Fundraising Grant"
Check out the AdoptTogether Fundraising grant. Families can create a profile on AdoptTogether's website (all profiles are reviewed for eligibility), and family and friends can donate to your adoption through this tax-deductible organization. Money donated is awarded to adoptive families as a grant.
The Buescher Foundation
The Buescher Foundation was established in 2014 by adoptive parents James and Krishtian Buescher who experienced adoption firsthand. The Buescher Foundation is committed to providing the support and resources to families going through the adoption process domestically. Grants are assessed on a quarterly basis each year.
Link: The Buescher Foundation
Hand in Hand Christian Adoption, Inc.
Hand in Hand Christian Adoption, Inc. is a 501(c)(3) private operating foundation formed in 2007 to help children become part of "forever" families. After seeing the high cost of adoption and the many perspectives adoptive couples discouraged from adopting because of those costs, Hand in Hand felt compelled to do something. Hand in Hand knew that it didn't have the resources to help people in the way they needed, so it chose to enlist the help of both supporters of Hand in Hand and the family and friends of adoptive couples. Hand in Hand understands that not everyone is called by God to adopt, but believes we are called to care for the orphan. Hand in Hand believes we are to fulfill that calling by using our God-given resources to financially help those who have been called to adopt. Hand in Hand believes that although individual resources are limited, together, each one doing our part, we can make a huge impact in helping children become part of "forever" families.
Family Formation Charitable Trust
The mission of the Academy of Adoption and Assisted Reproductive Attorneys Family Formation Charitable Trust is to provide financial assistance to those individuals and nonprofit organizations seeking to build families through adoption and assisted reproductive technology. The Trust is supported through a variety of fund raising efforts, including personal contributions of Fellows of the Academy of Adoption and Assisted Reproductive Attorneys, personal contributions of personal donors, corporate giving, grants, educational programs, and through charitable events.