Episode Two: 2 dads + 1 Adoption= A Family Full of Pride
Click Here to Listen to Podcast or Press player on Podcast Player below. If you do not see the Podcast player, please refresh your screen.
Episode Two: Ben is a local celebrity and the King of comedy. Aaron is the genius behind the family. And Charlotte has them both wrapped around her little finger!
This amazing family is breaking down stereotypes about adoption in the LGBTQ+ community, and sharing their adoption journey with Podcast Host and Board Certified Adoption Attorney Nicole Moore. Between discussing the legalization of gay marriage and adoption, Charlotte's adorable viral TikTok video, Aaron's wise advice, and Ben's new gig as a stay-at-home dad, we know you'll find Moore to Love about this amazing family.
Press play on the podcast player above to listen to their story of triumph and challenge this episode.
Viral Videos of Ben, Aaron & Charlotte:
Ben & Aaron Meet their Daughter for the First Time.
Who Are You and How Did You Find Me? TikTok Video
A Special Note: We want to send a HUGE Thank You to Aaron, Ben, and Charlotte for sharing their amazing story with all of us. Follow @EquityBen on Instagram to see more of this incredible family.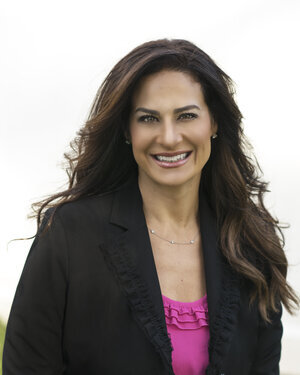 More about Podcast Host, Nicole Moore:
Nicole Ward Moore is a Board Certified Adoption Attorney who manages and operates the Orlando office. Nicole has been practicing with the firm since opening the Orlando office in 2005. Nicole practices exclusively in the area of adoption law throughout the State of Florida and in conjunction with out-of-state placements. Nicole also represents adoptive parents in adoption finalizations and represents several adoption agencies in private adoption placements. She also handles domestic adoptions, DCF Interventions, relative adoptions, stepparent adoptions, adult adoptions, and recertifications of foreign adoptions.
*This podcast is hosted by Jeanne T. Tate, P.A., and is not intended to, nor does it, create the attorney/client privilege between our host, guest, or contributors, and any listener for any reason. Content from the podcast is not to be interpreted as legal advice. All thoughts and opinions expressed herein are only those from which they came.